346 Davenport Condos new condos on a site at 346 Davenport Rd In Toronto. Developed by Freed Developments and Trolleybus Urban Development. the Architect by RAW Design.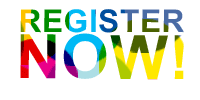 346 Davenport will consist of 10 storeys, while the site close to the casa loma, the best neighbourhood in Toronto, the george brown college, and the public transport and the supermarkets.
346Davenport has a Walk Score of 94 out of 100. the Transit Score of 96 out of 100. This location is in the Annex neighborhood in Toronto. Nearby parks include Boulton Drive Parkette, Dupont Parkette and Glen Edyth Parkette.
PROJECT NAME:346 Davenport
ADDRESS: 346Davenport
PROJECT TYPE: RAW Design
 DEVELOPER(S):
ARCHITECT(S):
UNITS:
STOREYS:10
UNIT SIZES:
PRICE RANGE:
ESTIMATED COMPLETION DATE: TBA
REGISTER FOR FREE TO RECEIVE FLOOR PLANS & PRICE LIST & MORE DETAILS