The Vanguard Condos By Devron Developments In Markham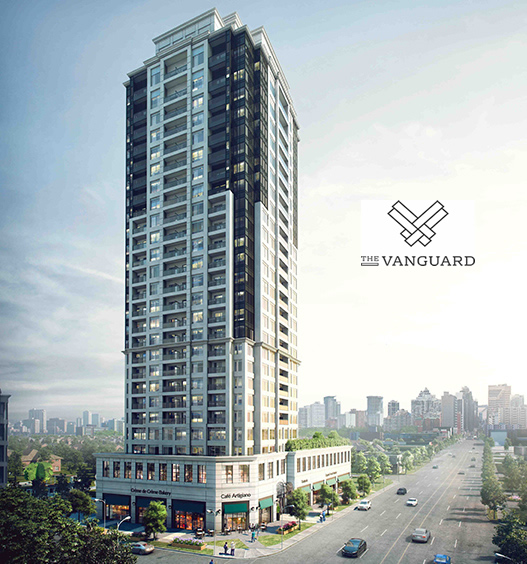 The Vanguard Condos is a new preconstruction project by Devron Developments. These condos are located at 7089 Yonge Street, Markham, at the major intersection of Yonge Street and Steels Avenue. The Vanguard Condos are in a great location since they are merely a few steps away from the TTC Stop as well as the public community centre, parks, shopping outlets and schools. For those who want to find condos that are nicely located and finished, surely these are a great option.
The Vanguard Condos will comprise a total of 200 residential units within a 25 storey building. The unit sizes will range from 522 square feet to 1379 square feet. The completion date of The Vanguard Condos has been estimated to be in the year Fall 2019.
The Vanguard Condos Highlight:
Step to TTC Stop
Short Drive to Hwy 401
Close to School and Public community centre
Short Distance to Richmond Hill Town
CLose to the Park and Shopping
About the The Vanguard Condos
25 storeys of lasting stability
200 large suites
1 building-wide water purification system
4 Tesla charging stations
1 vegetable garden
1 park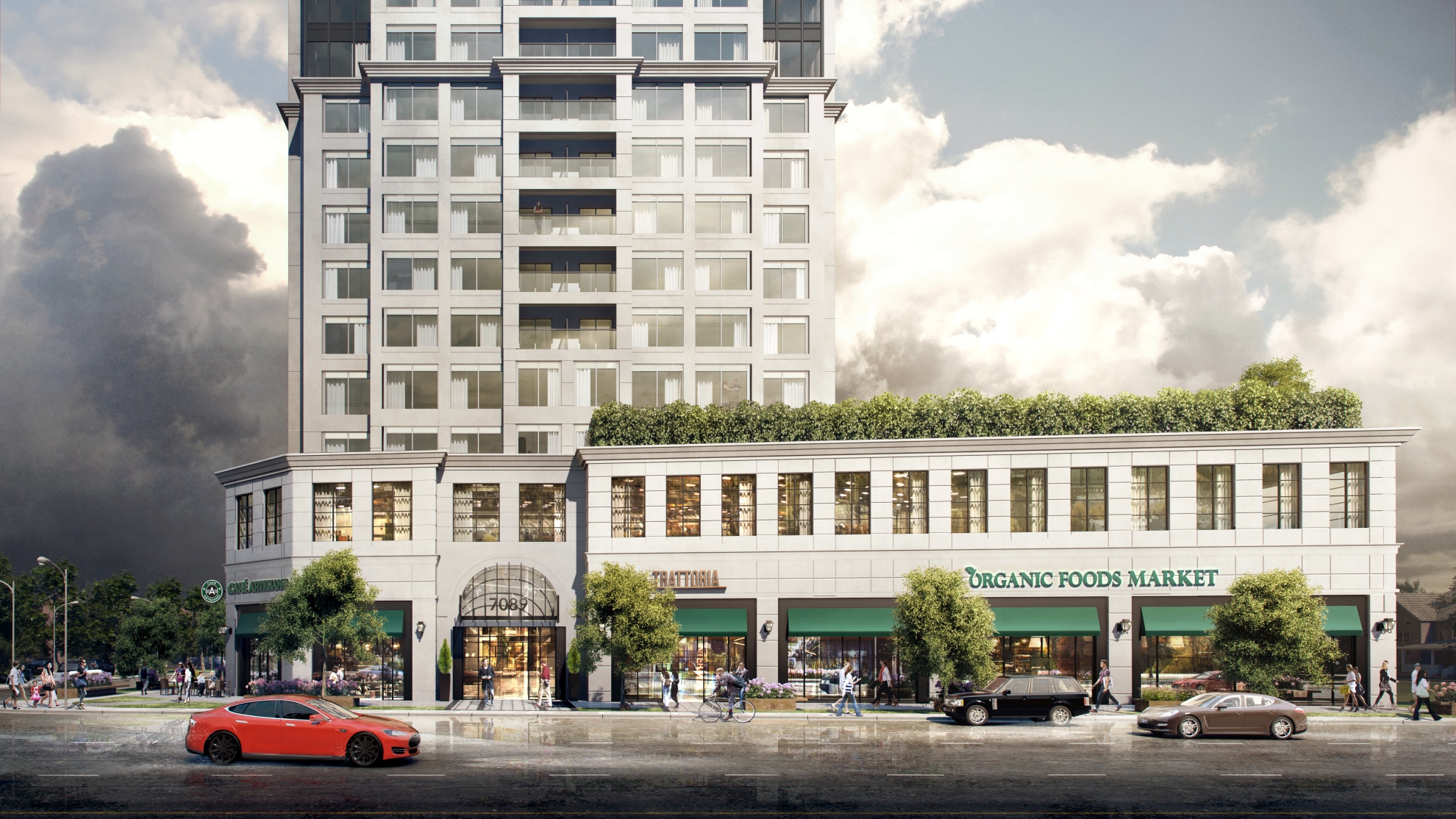 The Vanguard Condos's amenity spaces will appointed by II BY IV Design, including a theatre room, a library, several multi-purpose spaces, and a children's play room that includes a sculptural element and 3D tree designed for play. The development will also offer residents a 7,000 square foot outdoor terrace featuring community gardens, an outdoor culinary center, dining space, an open lawn, and a screen of trees to provide privacy, all with landscaping by Strybos Barron King.
The development will employ a number of green features to improve overall energy efficiency, including a centralized water filtration system, as well as a fitness facility with exercise bikes that feed electricity back into the power grid. Tesla Destination Chargers will be included on the ground floor,—the first implementation of such technology in the GTA— as well as six additional EV chargers for different makes of electric vehicles. The Vanguard is targeting LEED Gold certification.
Vanguard Condos with LEED Gold Certification, rooftop vegetable garden, and outdoor yoga studio bring an unmistakable earthiness to the forefront. Large suites and a backyard park say 'comfort' while the Tesla charging stations and rainwater carwash offer an intriguing hint of what's to come.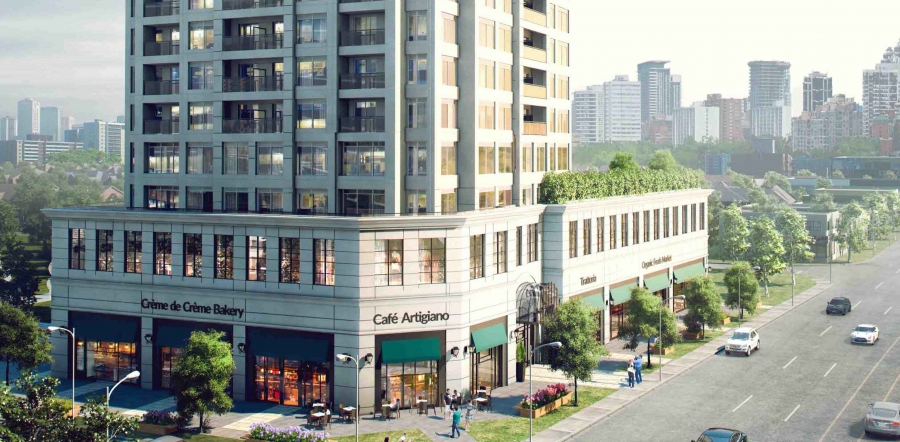 Vanguard Condos is undoubtedly in a world of its own.It is uniquely poised on Yonge Street as Thornhill's preeminent master-planned community.
Vanguard Condose will offer a total lifestyle package. Wrapped with a fabulous recreational component including fitness and entertainment within a stunning surrounding, Vanguard Condos is destined to become one of Yonge Street's finest addresses. Luxurious suites with breathtaking views, a new urban park, landscaped green roof terraces, and the convenience of shopping and modern public transportation at your door; this is a residence that truly has it all.
Indoors, Vanguard Condos offers a well-equipped fitness centre, a media room, billiards, golf simulator and convenient guest suites. Vanguard Condos party/multi-function room provides an exquisite space where residents can entertain in style.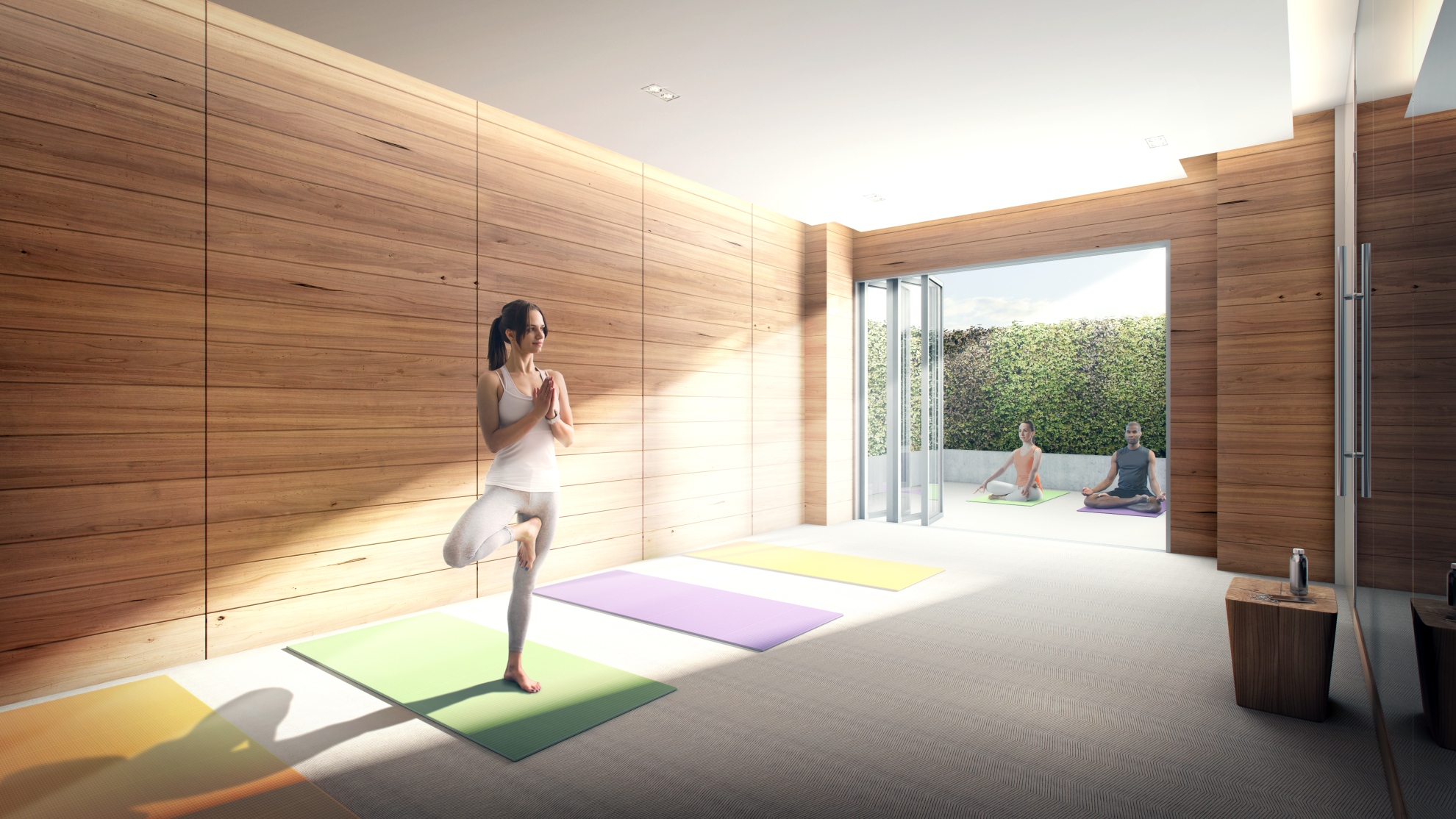 The suites at the Vanguard Condos have been designed to provide breathtaking views from every residence. As well, soaring ceiling heights and over size windows provide light-filled homes that gleam with sophistication and glamour. Suites are finished with a compendium of lovely choices – culled from around the world, to add that dimension of style you simply won't find anywhere else. We invite you to peruse this unique suite designs.
Vanguard Condos has a Walk Score of 83 out of 100. Transit Score if 80 out of 100.This location is in Markham. Nearby parks include Winding Lane Park, Lillian Park and Vaughan Crest Park.
PROJECT SUMMARY:
PROJECT NAME: Vanguard Condos
ADDRESS:7089 Yonge Street In Markham

PROJECT TYPE: Condominium,Retail
 DEVELOPER(S):Devron Developments
ARCHITECT(S):
UNITS: 200
STOREYS:25
UNIT SIZES:
ESTIMATED COMPLETION DATE: Fall 2019
REGISTER FOR FREE TO RECEIVE FLOOR PLANS & PRICE LIST & MORE DETAILS